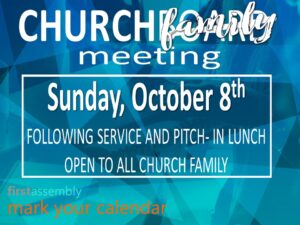 Our pitch-in is open to everyone. Bring a dish to share and enjoy fellowship with us. Following, feel free to stay for the Church Board meeting which discusses business affairs of the church and looks at our future endeavors. Ideas. suggestions, and discussion are welcomed.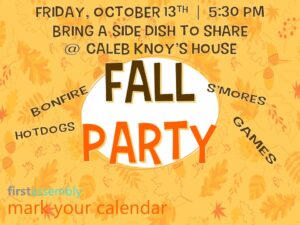 Bring a side dish to share and your lawn chairs. Join us for a bonfire, s'mores, games and hotdogs roasted on the fire. For directions, grab a flyer by the Cafe kiosk.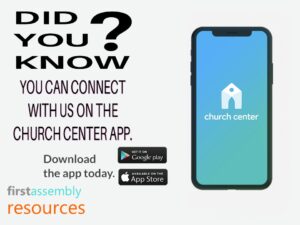 Connect with the life of firstassembly.
Church Center is a mobile app and web experience where you can engage with us throughout the week.
Give Online

September 24th General Fund Giving: $2,678.00